My favorite Alfred features
Boost your productivity with Alfred
---
Alfred is an app to replace macOS Spotlight search. The two features I use the most with Alfred are:
Clipboard history
Snippets
Clipboard history does what it says on the tin: whatever you copy to your clipboard (files, images or text), is stored for later use.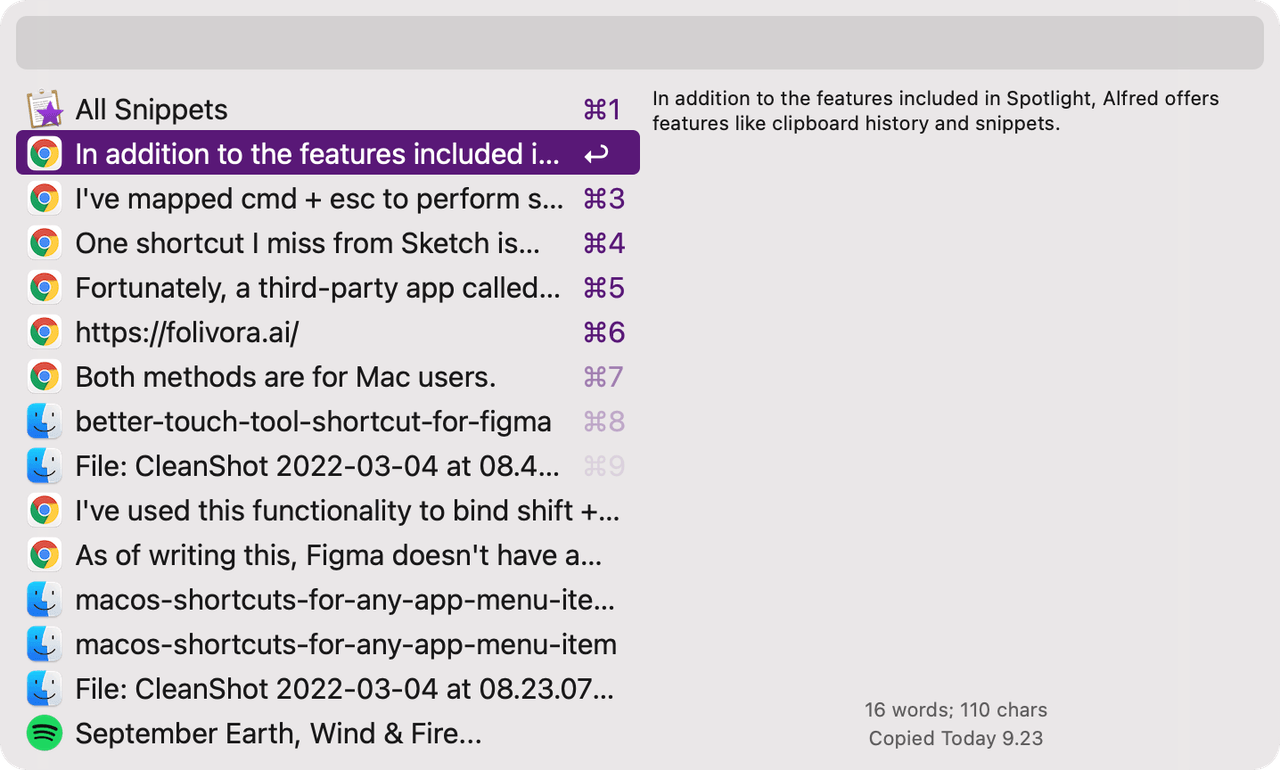 You can even append to your clipboard by double-clicking c in your copy command (cmd + c). You can also remove the history at any time.
The second feature, snippets, is helpful if you find typing the same content multiple times. Snippets are triggered by a keyword you can define for each snippet. For example, if I type !times, the snippet transforms to a multiplication sign: ×. I use an exclamation mark in all of my snippets to ensure I don't accidentally trigger them.
Snippets can also be dynamic. For example, if I type !today, the output will be today's date in a format of yyyy-mm-dd-, which I use to prepend particular filenames. You can also group snippets into collections.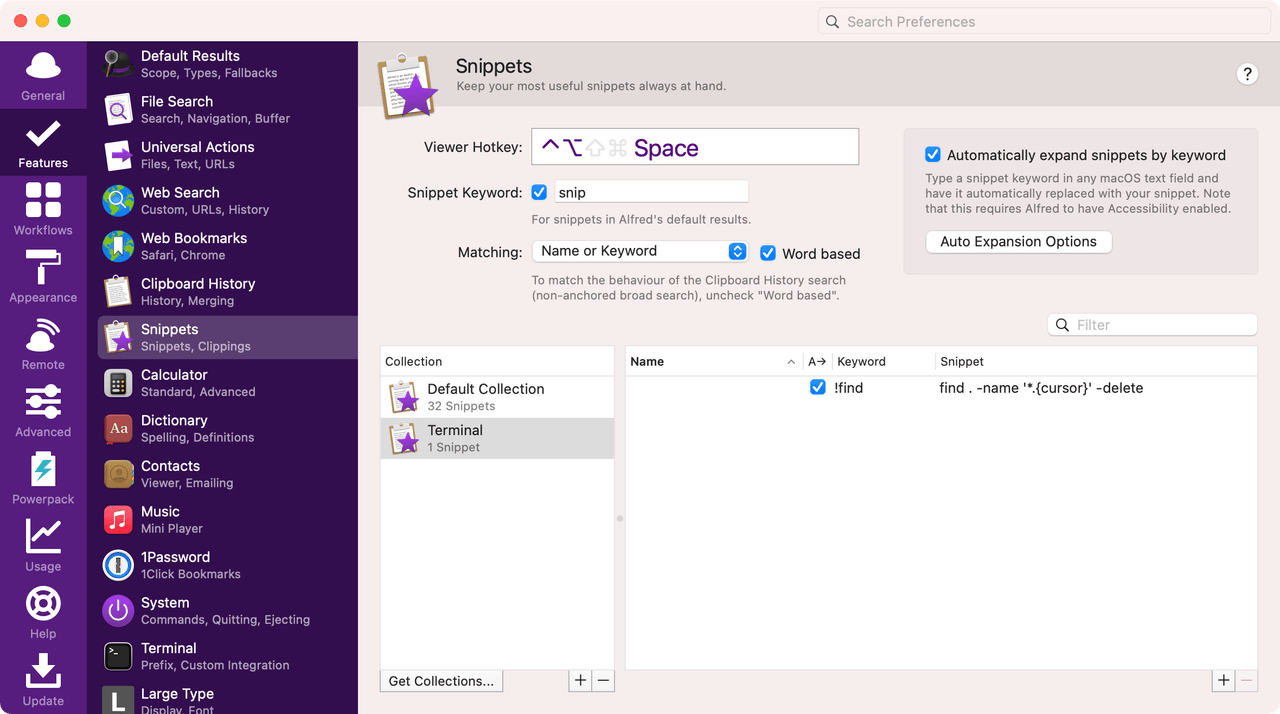 I use snippets mainly for addresses, email addresses, account numbers and special characters. If I find myself writing the same thing multiple times, I consider converting that into a snippet. It saves me time and removes the fear of mistyping critical information.
Get in touch
I'm not currenlty looking for freelancer work, but if you want to have a chat, feel free to contact me.
Contact