Custom shortcuts in Figma
Mac users are in for a treat
---
As of writing this, Figma doesn't have a built-in solution for assigning custom shortcuts. But it's still possible to assign shortcuts with other methods. The two (Mac-only) methods I've used are:
macOS keyboard shortcuts
With the first method, you can assign a shortcut to a menu item within any app on macOS. I've used this method to assign shift + option + cmd + M to go to the main component of an instance.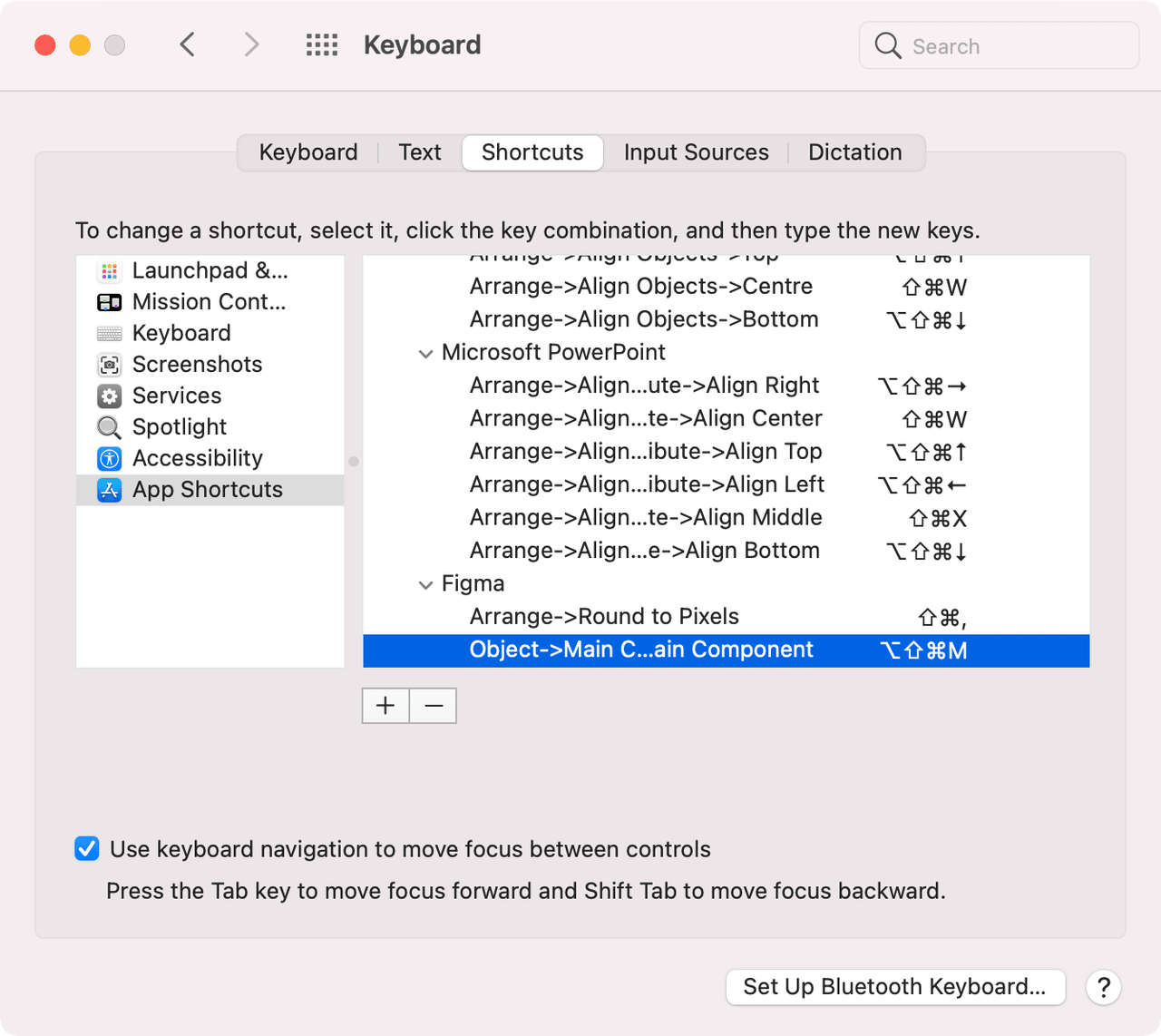 However, this method doesn't work for actions that are not in the app's menu. For example, one shortcut I miss from Sketch is moving one level up in the layer tree. In Sketch, that shortcut was esc. In Figma, that's shift + enter, which is not convenient when you have one hand on the mouse and the other on the keyboard.
The second method, a third-party macOS app called BetterTouchTool, will help. With BetterTouchTool, I can assign a keyboard shortcut within Figma to perform a specific combination of keypresses.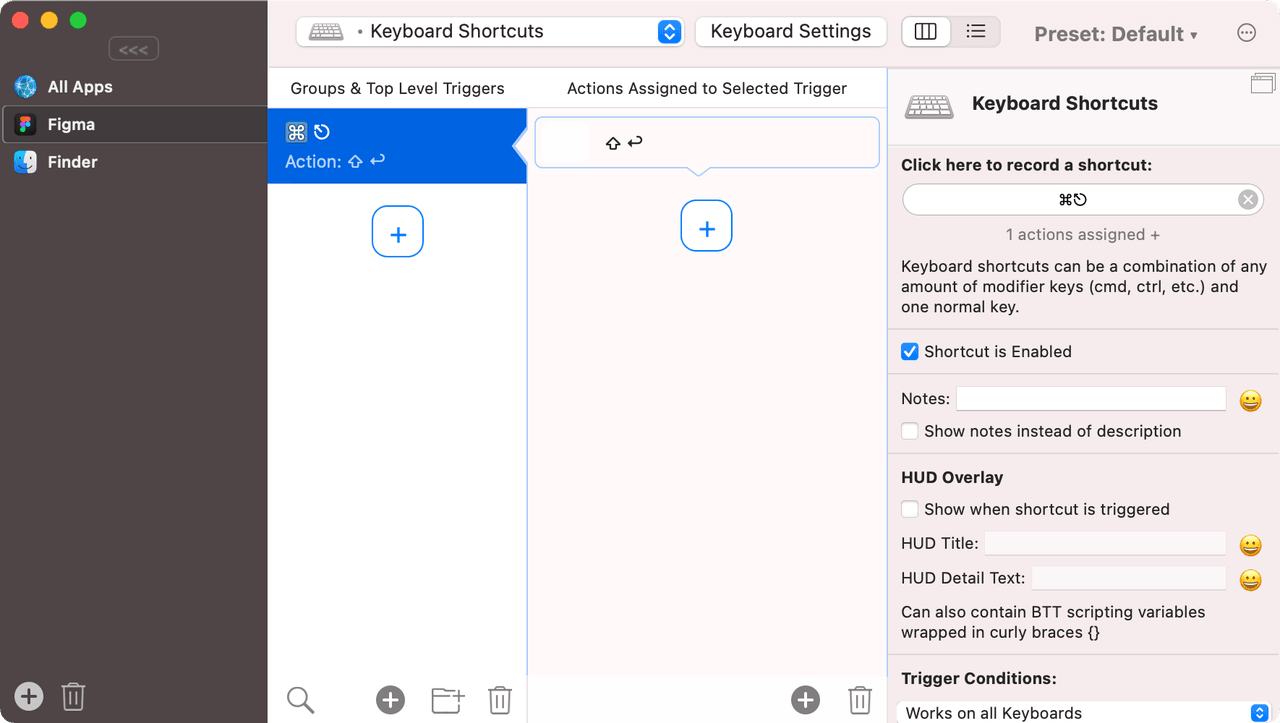 I've mapped cmd + esc to perform shift + enter to move one level up in the layer tree. I use cmd + esc instead of esc because Figma uses esc to exit text editing, and BetterTouchTool would try to run shift + enter instead. It took a while to rewire my brain to use cmd + esc, but now I'm comfortable.
I hope these shortcuts will help you to improve your productivity with Figma.
Get in touch
I'm not currenlty looking for freelancer work, but if you want to have a chat, feel free to contact me.
Contact